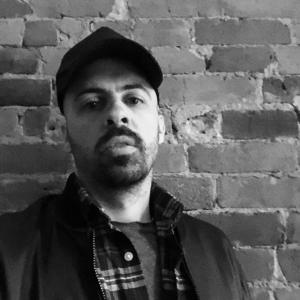 Kevin Matheson
Artist member since 2019
Toronto, ON
I'm an artist and graphic designer based in Toronto, Canada. I've been working in the field of graphic design for over ten years and have developed an affinity for the language of representation and visual communication. I became interested in painting as a means of thinking visually and to try to communicate through the wonderfully visceral medium of painting.
---
What do you listen to when you work?
Anything fast and loud
Why is art important to you?
I like painting because you can create worlds
Favourite medium
Anything rich in colour
Which piece of art you've created is your favourite, and why?
The one I'm working on
When did you start making art, and why?
I started when I was 12 because it was like magic to see an idea come to life. Then I got distracted and came back to it much later, realizing how important it is to me.
Jays vs. Raptors
The Sopranos
Select Past Exhibitions
2019
U of T, Toronto
Newvo
SHARE THIS ARTIST